Greatly inspired by the ideals of Indian reformers, Supriya Sule is a staunch advocate of social justice. She believes in the ideas of Equality, Inclusivity and takes a Rights-based approach to every issue. She follows the path laid down by Late Yashwantrao Chavan Saheb of '80% social cause and 20% politics'.
Supriya Sule was first elected to the Rajya Sabha in 2006, followed by three consecutive terms in 2009, 2014 & 2019 as a Member of Parliament in Lok Sabha. As a people's representative in the Parliament, she is vocal about issues that matter to every common citizen especially the middle class, women, youth, senior citizens, farmers etc.
She is known for her comprehensive speeches in the Parliament as they are well researched, constructive and based on factual data. She is a leader who keeps herself informed and presents the issues of common citizens in the house of Parliament. Her excellent parliamentary performance has been recognised multiple times through National and International Awards.
Raised in the only daughter family to Hon. Sharadchandraji Pawar and Pratibhatai Pawar, Sule is well grounded and cherishes every relationship. She is fond of her cousin sisters and brothers, one of them being Maharashtra Assembly Opposition Leader and former Deputy Chief Minister- Hon. Ajitdada Pawar whom she truly admires. She prefers simple homely life over glamour. Sule is a people person and enjoys engaging in meaningful conversations. She's always on the move traveling in her Constituency, Maharashtra and across India to address citizen's concerns. Apart from her socio-political interests, she's also very artistic and enjoys visiting art galleries and exhibitions. Since her childhood she has also been very active in sports. Quite earlier in life, she learned from her mentors in the sports world that there are no shortcuts to success and no substitute to hard work.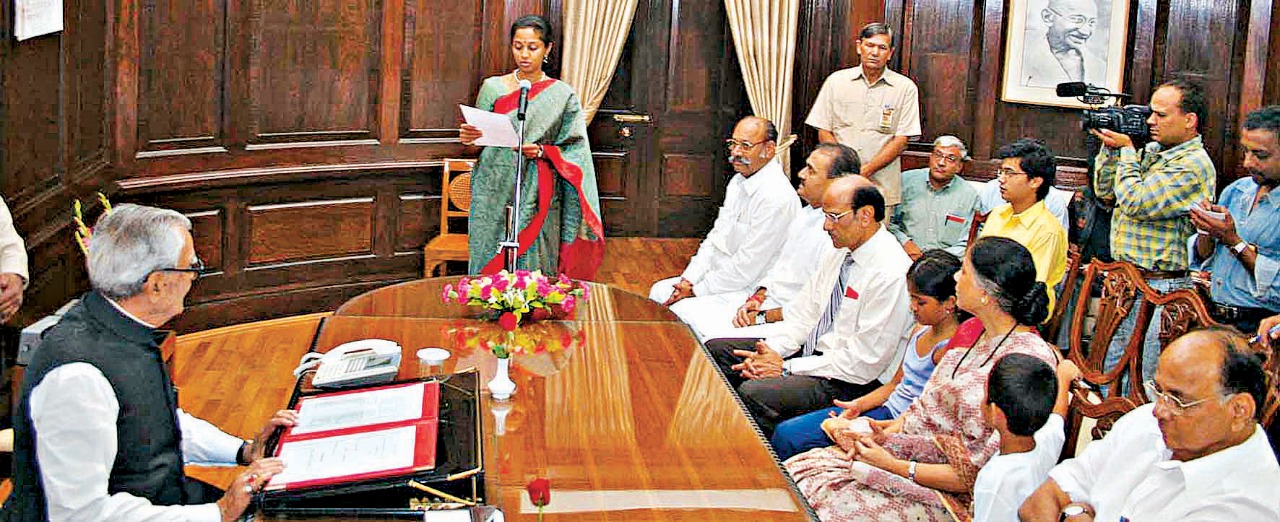 Sule is driven by her inquisitiveness and zealous nature. She does not shy away from learning something more from the people around her or taking a less traveled route of compassion. She keeps thriving for new horizons and that's what makes Supriya Sule so endearing!
Supriya Sule is always grateful towards her party workers for working with discipline and determination for the betterment of the society. She strongly believes that party workers are the strength of Nationalist Congress Party. Meetings are often held to review & take follow ups regarding various development works undertaken by the party workers.