Supriya Sule diligently works for the betterment of the society. She's one of the top performers in the country. Her efforts have been recognised at the national and international levels though various awards:
Sansad Vishisht Ratna Award 2022 for sustained outstanding performance in the 17th Lok Sabha.
Sansad Maha Ratna 2021 for sustained qualitative performance in the 16th Lok Sabha.
Sansad Ratna Award for seven consecutive years.
UNICEF Parliamentary Award for Children 2018
Best Woman Parliamentarian of the Year Award 2019 by Lokmat Group.
Shreshth Saansad Award 2019 by Fame India for three consecutive years.
'Devi Award' by The New Indian Express for 'Empowerment through Education'.
'Bharat Asmita Award' by MIT World Peace University, Pune.
Mumbai Women of the Decade Achievers Award for Excellence in Social Service 2014 by All Ladies League (ALL)
The Sophie Indian Award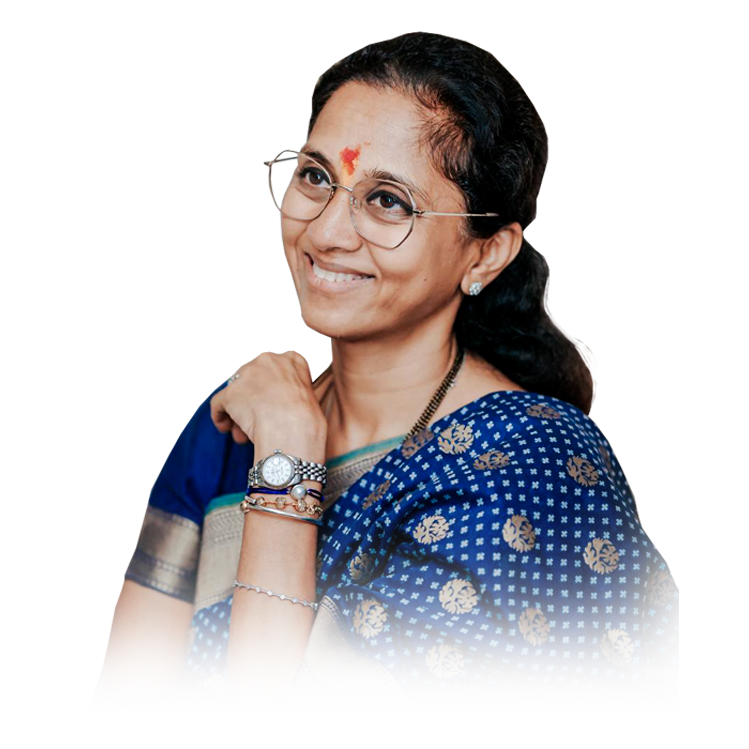 I'm truly honored to have received the Sansad Maha Ratna, Sansad Vishisht Ratna and Sansad Ratna Award seven times in a row for the best parliamentary performance by Prime Point Foundation, Chennai. Along with these, I've also been felicitated with other important awards. With people's immense faith in me, I've been elected to the Lok Sabha for the third term in a row. I always strive to justify their belief and support in me. Every award received belongs to everyone from my Baramati Lok Sabha constituency and the people of Maharashtra. Thanks to all of them. Along with this, I'm thankful to Nationalist Congress Party (NCP) for giving me a chance and always believing in me. My sincere thanks to all my fellow parliament staff who have been with me. I'm immensely grateful for being worthy of your trust and I'll continue to work diligently.
Thank you
Supriya Sule